The Cathedral Church of St. John the Divine in New York City is hardly a typical church or cathedral.
The 121,000-square-foot cathedral, seat of the Episcopal bishop of New York, is the world's largest cathedral. While there are bigger churches, none are, properly speaking, cathedrals.
It was announced last week that St. John the Divine would host a coronavirus field hospital from neighboring Mount Sinai Morningside Hospital in conjunction with Samaritan's Purse. However, controversy erupted almost immediately.
The cathedral received significant criticism from the political left — the congregation is unabashedly liberal in its practice of Christianity — for allowing Samaritan's Purse, run by conservative evangelist Franklin Graham, to use its space.
Within a couple of days, the field hospital closed before it even opened.
All sides say it was no longer needed, thanks to the decline in the number of new coronavirus hospital admissions. That may be the public explanation, but many believe what really happened was a case of deplatforming.
Regardless, anyone interested in historic churches and ecclesiastical architecture should visit St. John the Divine.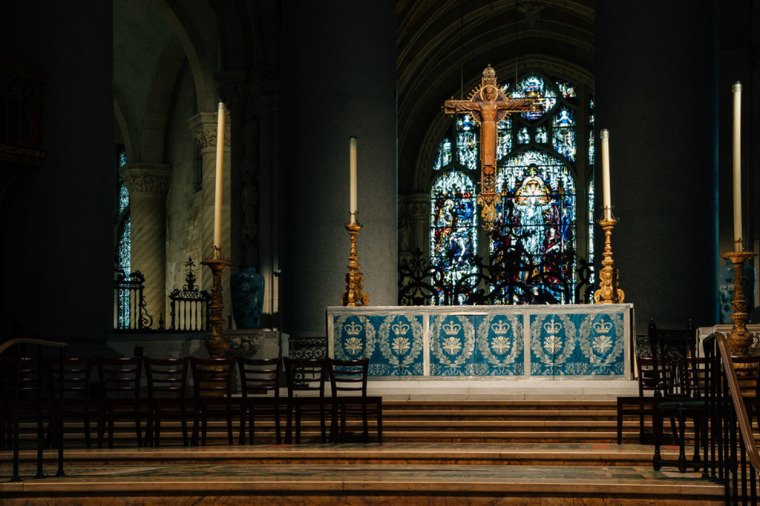 The architectural masterpiece is primarily Gothic revival,…
… Read More

Click Read More to read the rest of the story from our content source/partners – The Christian Post.
Tweet
WHAT DO YOU THINK?
- We have all sinned and deserve God's judgment. God, the Father, sent His only Son to satisfy that judgment for those who believe in Him. Jesus, the creator and eternal Son of God, who lived a sinless life, loves us so much that He died for our sins, taking the punishment that we deserve, was buried, and rose from the dead according to the Bible. If you truly believe and trust this in your heart, receiving Jesus alone as your Savior, declaring, "Jesus is Lord," you will be saved from judgment and spend eternity with God in heaven.


What is your response?

If you are not a Christian, and would like to become a Christian. Simply say - "LORD Jesus, thank you for forgiving me of my SINs, today I am deciding to follow you. Accept me into your family, in Jesus name I pray. Amen "

If you still have questions , click here to Contact Us, we are here to help
----
Unless otherwise specified, the news and opinions expressed are solely the source's and author's and do not necessarily reflect the views of The Christian Mail.
Christian News | Videos | The Christian Mail
---
Click here to Follow us:Follow @_ChristianMail & TheChristianMail on Ffacebook
---
---
---