Great Falls is more than just a quick stopover on a summer road trip across Big Sky Country.
As a destination, Montana's third-largest city punches well above its weight, thanks to the big-city feel of its downtown, a couple of notable museums and a landscape that remains beautiful despite being partially covered up by the progress of industry.
Great Falls, as its name implies, is situated at the great falls of the Missouri River. Meriwether Lewis of Lewis and Clark fame called the falls — some 900 feet wide and 80 feet tall — "the grandest sight" he ever saw.
Dams and power plants changed much of the scenery, though a small stretch of the river at the aptly named River's Edge Trail in Giant Springs State Park offers a vista from the past.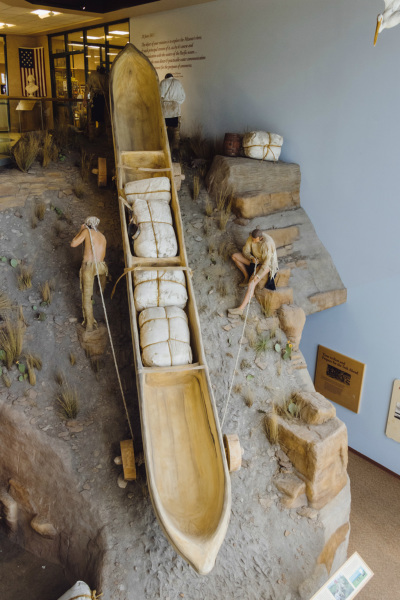 Fittingly, this is also where the Lewis and Clark Interpretive Center is located. The two-story museum, run by U.S. Forest Service in partnership with a nonprofit foundation, gives visitors a crash course in the history of the Corps of Discovery's 8,000-mile expedition in the aftermath of the Louisiana Purchase.
Beyond the history of this important chapter in the story of America, there is the art found in the city's two art museums.
The C.M. Russell Museum has 16 galleries devoted to its namesake, Charles M. Russell. The artist,…
… Read More

Click Read More to read the rest of the story from our content source/partners – The Christian Post.
Tweet
WHAT DO YOU THINK?
- We have all sinned and deserve God's judgment. God, the Father, sent His only Son to satisfy that judgment for those who believe in Him. Jesus, the creator and eternal Son of God, who lived a sinless life, loves us so much that He died for our sins, taking the punishment that we deserve, was buried, and rose from the dead according to the Bible. If you truly believe and trust this in your heart, receiving Jesus alone as your Savior, declaring, "Jesus is Lord," you will be saved from judgment and spend eternity with God in heaven.


What is your response?

If you are not a Christian, and would like to become a Christian. Simply say - "LORD Jesus, thank you for forgiving me of my SINs, today I am deciding to follow you. Accept me into your family, in Jesus name I pray. Amen "

If you still have questions , click here to Contact Us, we are here to help
----
Unless otherwise specified, the news and opinions expressed are solely the source's and author's and do not necessarily reflect the views of The Christian Mail.
Christian News | Videos | The Christian Mail
---
Click here to Follow us:Follow @_ChristianMail & TheChristianMail on Ffacebook
---
---
---