---
Authors and speakers Beth Moore and Christine Caine marched around a Dallas hospital on Monday in prayer for their friend Priscilla Shirer during her lung surgery, according to the Christian Post.
As Christian Headlines previously reported, Shirer underwent surgery on Monday to remove a nodule in her left lung. The actress had discovered it three years ago and was able to push back surgery until yesterday. The news came only a few weeks after the passing of her mother, Lois Evans, and in the midst of a grieving season for the Evans family as they also mourn the passing of Dr. Tony Evans' father, sister, and niece.
Though Shirer was optimistic about her surgery, her friends rallied around her to pray. In an Instagram video posted at 6 AM on Monday morning, Moore and Caine said they were "armed and dangerous" while holding a Bible.
"In the cab on the way to the hospital where our friend is having surgery," Moore said. "Armed and dangerous. And yes we will no doubt march around the hospital seven times like it's Jericho. We may stop short of praise dancing with banners in the waiting room."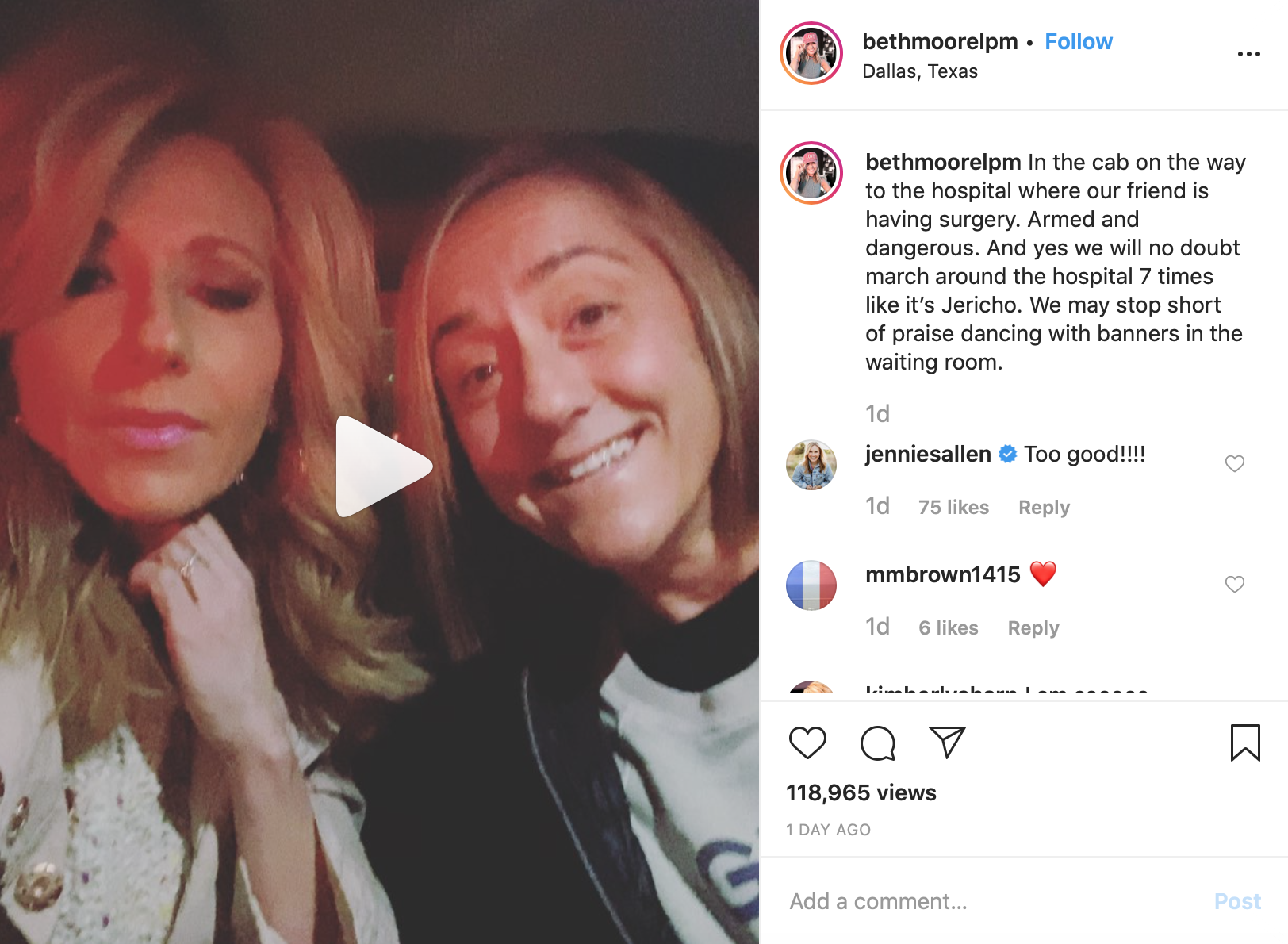 Caine also shared: "Sometimes you need a double-barreled approach when you are going into active intercessory prayer for your friend who is having surgery. This is real sisterhood. No woman left alone. Whether she wants to be or not! Spirit and Truth…
… Read More

Click here to read the rest of the story from our content source/partners – Christian Headlines.
Tweet
WHAT DO YOU THINK?
- We have all sinned and deserve God's judgment. God, the Father, sent His only Son to satisfy that judgment for those who believe in Him. Jesus, the creator and eternal Son of God, who lived a sinless life, loves us so much that He died for our sins, taking the punishment that we deserve, was buried, and rose from the dead according to the Bible. If you truly believe and trust this in your heart, receiving Jesus alone as your Savior, declaring, "Jesus is Lord," you will be saved from judgment and spend eternity with God in heaven.


What is your response?

If you are not a Christian, and would like to become a Christian. Simply say - "LORD Jesus, thank you for forgiving me of my SINs, today I am deciding to follow you. Accept me into your family, in Jesus name I pray. Amen "

If you still have questions , click here to Contact Us, we are here to help
----
Unless otherwise specified, the news and opinions expressed are solely the source's and author's and do not necessarily reflect the views of The Christian Mail.
Christian News | Videos | The Christian Mail
---
Click here to Follow us:Follow @_ChristianMail & TheChristianMail on Ffacebook
---
---
---