Google has criticised the Department of Motor Vehicles (DMV) in California for insisting driverless cars must have a fully licensed driver behind the wheel.
On Wednesday, the DMV published draft regulations which outline how the technology could be used on the roads.
The regulations say truly driverless cars would be "initially excluded" from operation.
Google's director of self-driving cars, Chris Urmson, said the move was "perplexing".
"This maintains the same old status quo and falls short on allowing this technology to reach its full potential, while excluding those who need to get around but cannot drive," he wrote in his blog.
"We've heard countless stories from people who need a fully self-driving car today. People with health conditions ranging from vision problems to multiple sclerosis to autism to epilepsy who are frustrated with their dependence on others for even simple errands."
Safety record
Google argues that driverless cars are much safer than manually driven cars, because they eliminate the human error that causes a majority of collisions.
The technology has inspired a web game by Made With Monster Love which demonstrates the effectiveness of computer control over human intervention.
Google said its vehicles had been involved in only 16 minor incidents during six years of testing, with humans in other cars to blame.
"We've seen in our own testing that drivers can't be trusted to dip in and out of the task of driving when the car is encouraging them to sit back and relax," said Mr Urmson.
However, the technology is still being improved and in November, one of Google's cars was pulled over for driving too cautiously.
Fully automatic
Some of the driverless cars Google has been testing in California do not have any manual controls such as steering wheels or pedals.
The DMV's draft regulations would prevent residents from riding in those vehicles until their safety could be assessed in "subsequent regulatory packages".
"The draft regulations are designed to address complex questions related to vehicle safety, certification, operator responsibilities, licensing and registration, privacy, and cybersecurity," the DMV said.
A public consultation on the draft will take place in the new year.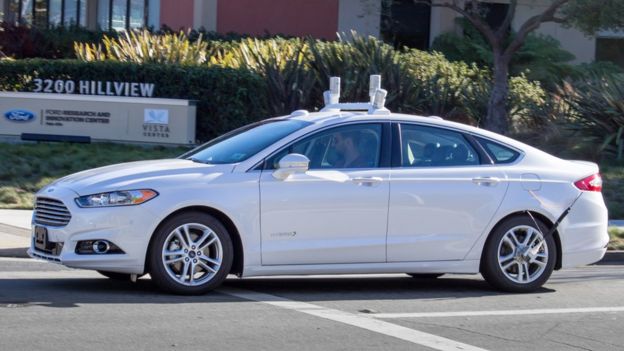 Tweet
WHAT DO YOU THINK?
- We have all sinned and deserve God's judgment. God, the Father, sent His only Son to satisfy that judgment for those who believe in Him. Jesus, the creator and eternal Son of God, who lived a sinless life, loves us so much that He died for our sins, taking the punishment that we deserve, was buried, and rose from the dead according to the Bible. If you truly believe and trust this in your heart, receiving Jesus alone as your Savior, declaring, "Jesus is Lord," you will be saved from judgment and spend eternity with God in heaven.


What is your response?

If you are not a Christian, and would like to become a Christian. Simply say - "LORD Jesus, thank you for forgiving me of my SINs, today I am deciding to follow you. Accept me into your family, in Jesus name I pray. Amen "

If you still have questions , click here to Contact Us, we are here to help
----
Unless otherwise specified, the news and opinions expressed are solely the source's and author's and do not necessarily reflect the views of The Christian Mail.
Christian News | Videos | The Christian Mail
---
Click here to Follow us:Follow @_ChristianMail & TheChristianMail on Ffacebook
---
---
---