YOUR RIVER by MoAdiah
MoAdiah a worshipper, a lover of God.
She is sound carrier with a vision on helping people be the best version of themselves (#BVOY) which is ultimately found in Christ Jesus. MoAdiah desire to see God glorified and for His children to experience Him in a new dimension which causes them to go deeper in Him.
See a collections of MoAdiah Music here – https://www.moadiah.com/new-music
In achieving this vision , she serve as a psalmist, lead worshiper, singer-songwriter, blogger and much more. She love to teach, impart, and coach people with the Word of God in all areas of life.
MoAdiah is inviting you to journey with her to live life to the fullest as God intended.
You can follow her on social media and also subscribe to her newsletter to receive regular updates. For further inquires, contact her here.
Events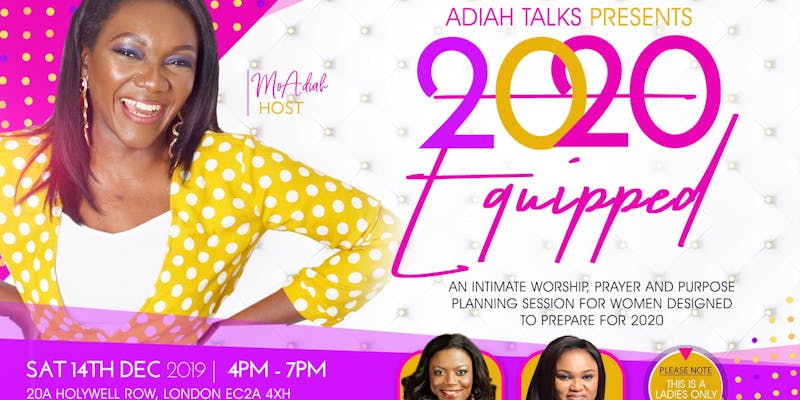 Click here to see MoAdiah next event – https://www.eventbrite.co.uk/e/2020-equipped-tickets-82175618487
Tweet
WHAT DO YOU THINK?
- We have all sinned and deserve God's judgment. God, the Father, sent His only Son to satisfy that judgment for those who believe in Him. Jesus, the creator and eternal Son of God, who lived a sinless life, loves us so much that He died for our sins, taking the punishment that we deserve, was buried, and rose from the dead according to the Bible. If you truly believe and trust this in your heart, receiving Jesus alone as your Savior, declaring, "Jesus is Lord," you will be saved from judgment and spend eternity with God in heaven.


What is your response?

If you are not a Christian, and would like to become a Christian. Simply say - "LORD Jesus, thank you for forgiving me of my SINs, today I am deciding to follow you. Accept me into your family, in Jesus name I pray. Amen "

If you still have questions , click here to Contact Us, we are here to help
----
Unless otherwise specified, the news and opinions expressed are solely the source's and author's and do not necessarily reflect the views of The Christian Mail.
Christian News | Videos | The Christian Mail
---
Click here to Follow us:Follow @_ChristianMail & TheChristianMail on Ffacebook
---
---
---